Focusing on your emotional health isn't hard, but it may be an adjustment for you. Some simple — and really enjoyable — changes are all it takes to boost happiness and well-being. Follow these ideas to strengthen your emotional health:
Exercise. It protects physical and emotional health, relieves stress, and makes you feel good.
Make time for laziness. You don't have to be constantly on the go — that's how you get run down. Spend a little time each day or each week doing something you enjoy that is completely frivolous. For example, watch TV or a silly movie, chat on the phone, play a game, or just listen to music.
Spend some time in the sun. With sunscreen, of course. But sunlight is a great natural way to boost your mood.
Deal with your emotions. Learn how to properly deal with stress, anger, and anxiety instead of keeping them bottled up inside.
Be healthy inside. This means avoiding junk food and sticking to a healthy diet. You should also steer clear of smoking, drug use, and too much alcohol.
Treat your senses. Do little things that make you happy and stimulate your senses, like lighting a scented candle, buying some fresh-cut flowers, indulging in a massage, or treating yourself to your favorite food or drink.
Sleep. Everyone gets cranky without enough sleep, so dedicate adequate sleep time every night. Or treat yourself to a nap every now and then.
Be creative. Spend some time learning new things, like a new language or skill (for example, music or knitting). Even just working in your garden can help you relax and feel satisfied.
Adopt an animal. Pets offer fun, relaxation, and a whole lot of love. They can encourage you to exercise, and tear your attention away from stressful activities.
The bottom line is pretty simple: take time for happiness. Allow yourself to enjoy life, fun, and relaxation. Be thankful for what you have, and enjoy it.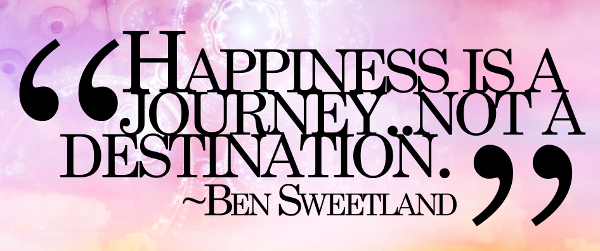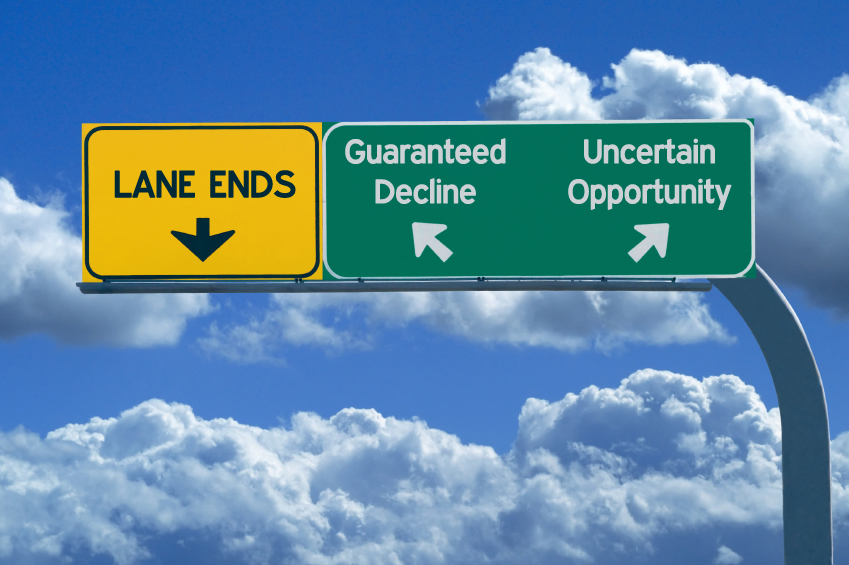 Our lives are defined by the decisions we make each day. When we choose one option over another, whether we are selecting a restaurant or considering a cross-country move, we shape our lives. The decision-making process can be empowering, allowing us to enjoy the benefits of self-determination. Yet it can also be a source of anxiety because decisions force us to face the possibility of dissatisfaction and inner conflict. As a result, many of us opt to avoid making decisions by allowing others to make them for us. We consequently turn our power over to spouses, relatives, friends, and colleagues, granting them the stewardship of our lives that is ours by right. Though the decisions we must make are often difficult, we grow more self-sufficient and secure each time we trust ourselves enough to choose.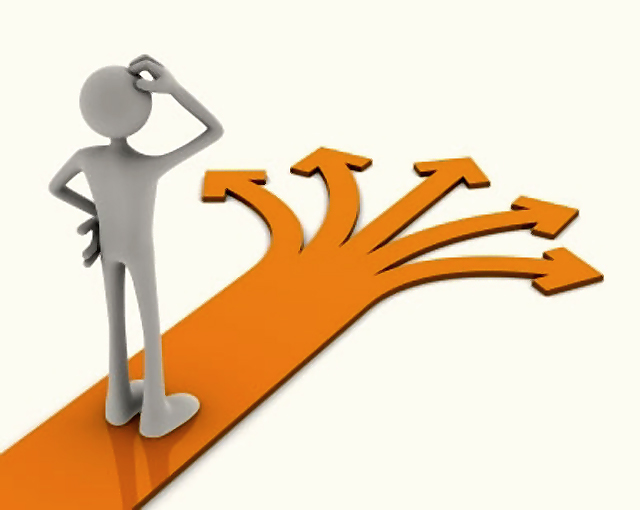 Ultimately, only you can know how the options before you will impact your daily life and your long-term well-being. Within you lies the power to competently weigh the advantages and disadvantages of each selection. Even if you feel incapable of making a decision, your inner wisdom and your intuitive mind will give you sound counsel if you have faith in yourself. Try to come to your own conclusions before seeking the guidance of others, and even then, treat their suggestions as supplementary information rather than votes to be tallied. Before making your choice, release your fear of wrong decisions. Perceived mistakes can lead you down wonderful and unexpected paths that expose you to life-changing insights. If you can let go of the notion that certain choices are utterly right while others are entirely wrong, you will be less tempted to invite others to take the reigns of your destiny.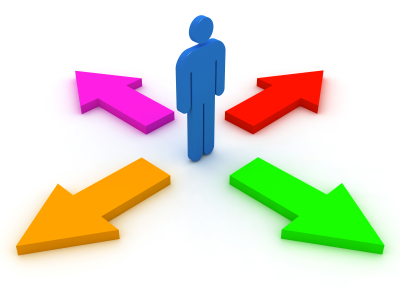 When your choices are your own, you will be more likely to accept and be satisfied with the outcome of those choices. Your decisions will be a pure reflection of your desires, your creativity, your awareness, and your power. Since you understand that you must live with and take responsibility for your decisions, you will likely exercise great care when coming to conclusions. As you learn to make informed and autonomous choices, you will gain the freedom to consciously direct the flow of your life without interference.
Sexual Sustenance
Taking the time to investigate which fruits and vegetables appeal most in terms of their fragrance, shape, touch, texture (and of course, taste), allows us to see our sustenance with new eyes. With these characteristics in mind, gathering the ingredients for a "sensual" new way of eating can be fun.
HERE ARE SOME TIPS:
There are certain mornings where I wake up feeling particularly enthusiastic and motivated to start my day because of the activities I get to partake in.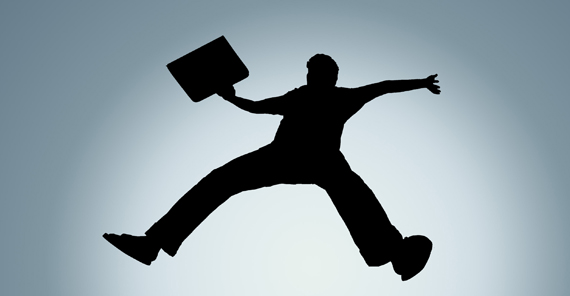 This isn't everyday mind you, at least not yet, but I do hope to continue building my life in this fashion. I want to live a life filled with passionate pursuits. I love when I have time to write, learn and research, play the drums, and teach and interact with others about inspiring topics.
According to an article in Applied Psychology: Health and Well-Being (2009), "…passion is defined as a strong inclination or desire toward a self-defining activity that one likes (or even loves), finds important (high valuation), and in which one invests time and energy." More importantly, this article points out that having what's specifically called 'harmonious passions' leads to greater well-being and fulfillment.
Those who are passionate about daily activities are likely to have greater zest and energy for life, and to have a sense of meaning in what they do. Living with passion can contribute to self-growth and greater happiness providing us satisfaction and greater life purpose.
So what in your life do you love to do? What's really important to you? And what do you devote a great deal of time to?
This can be a wide variety of activities, anything from sports to nature, or from marketing to astrophysics. No matter what your passion is, the important thing is that you have moments during your day or week where you are filled with enthusiasm and gratification because of these things.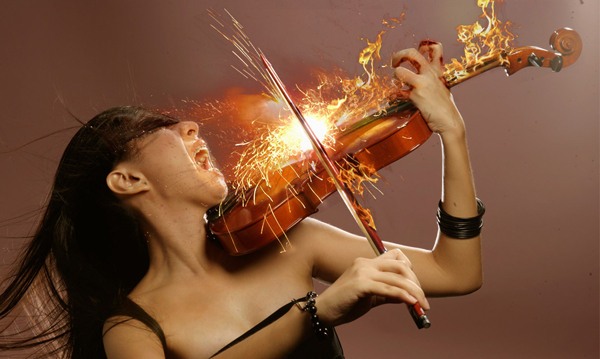 Be aware that passions can lose their impact on our well-being when they become tainted with external contingencies. For instance, think of situations when people decided to take a hobby and turn it into a business only to realize the activity lost it's luster.
For some people, our passions are separate from our livelihood and when we try to turn something we love to do into a tireless quest for wealth it can make us miserable. This is because when we're required to engage in an activity for external reward or because of a deadline placed upon us, it can take away the emotional benefits that were before purely at hand.
As long as you feel a sense of control and balance in your life related to your passion, you are on good footing. If nothing else, find what gives you this intrinsic sense of exhilaration and creative freedom and engage in this whenever you can.
Don't make excuse, just open yourself up to creative forces of expression and embrace the experience fully.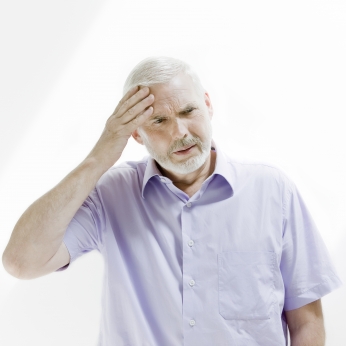 • Age According to FamilyDoctor.org, we actually begin to lose brain cells as young as our 20′s, the same time our bodies begin to make less of the chemicals the remaining brain cells need to work, affecting our memory as we age.
• Hormones As if that's not bad enough, a study done by McGill University found that decreasing estrogen levels also do a number on our working memory, which can explain why many women complain of "mommy" or "menopause" brain.

• Sleep Without adequate sleep, your brain has a harder time absorbing and recalling new information, according to WebMD. But sleep does more than help sharpen the mind. Studies show that sleep (or lack therof) affects physical reflexes, fine motor skills and judgment, too. One studyshowed that participants who were sleep-deprived were more likely to think they were right when they were actually wrong. (Not that any of us would do that.)
• Stress The need to get it all done and perfectly is enough to send anyone over the edge. Think you're a great multitasker? According to a new Huffington Post article, a recent study says you're wrong. (Maybe you just think you're right because you're sleep deprived.) In fact, the study found that the better a person thinks they are at multitasking, the worse they actually are. "The people who multitask the most tend to be impulsive, sensation-seeking, overconfident of their multitasking abilities, and they tend to be less capable of multitasking," said study researcher and psychology professor David Strayer.
But what if overextending ourselves isn't really the issue. How do we know the difference between a common occurrence and something more serious like dementia?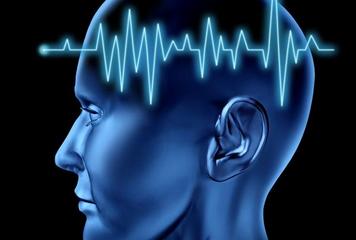 Could I Have Early-Onset Alzheimer's?
According to FamilyDoctor.org, memory loss can become a more serious problem as it affects your daily living. If you find that any of the following apply to you, it's best to consult your doctor.
• No longer remember how to do things you've done many times before (losing your way to work even though you've taken the same route over and over, not being able to follow directions in a recipe…)
• Changes in mood and personality
• Memory loss tends to increase over time (from several months to years)
What are some things we can do to thwart memory loss and keep our minds sharp? Some foods and food-based multivitamins are said to be helpful in boosting memory and sharpness.
Allspice (promotes memory)
Avocado (remembering details)
Flax (assimilation of information and memory improvement)
Papaya (memory retention)
Rosemary (forgetfulness)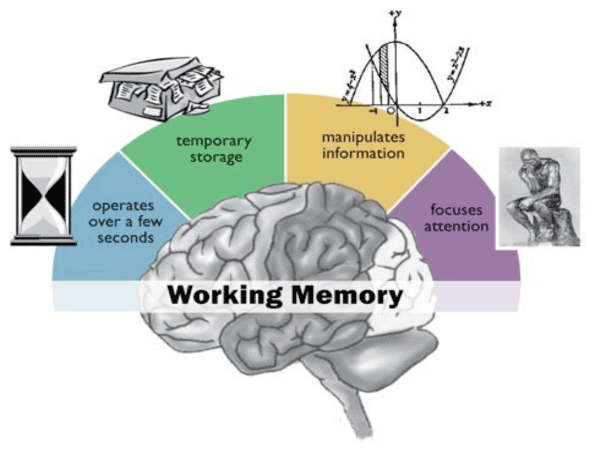 There are also other lifestyle tweaks that can go a long way in keeping your mind sharp.
Find a system For some, writing things down is enough to keep them on track. For me, I've channeled my inner-nerd, creating spreadsheets for everything from homework, paying bills, grocery lists and work assignments (Now, if I could only remember to open them…).
Use it or lose it Like muscles, your brain needs to be exercised in order to stay sharp. Consider skipping an hour of those mindless online games and use the same time to learn a new skill, start a hobby, read a book or even challenge the kids to a game of Scrabble.
Get healthy It's not exactly breaking news that healthy diet, regular exercise and clean living is said to keep you on your game. While you're at it, decrease or cut out the mind-zapping alcohol.
Maintain a sense of humor While memory loss can be extremely difficult, don't sweat the small stuff. Remember, we're all getting older, don't take it so seriously.
Decisions decisions and decisions! Making decisions that count is NOT easy for most people. The easy road for a lot of people is to procrastinate or make excuses about what they can't do.
Remember though, that if you are going to continue to procrastinate, you will always be where you are. Your situation will not change until you do something about it. Decisions that count are those that will get you to take action!
The Difference Between I Should and I Must
With the year so new, a lot of people make new year resolutions, and until this very year, I used to be one of those people. I have since stopped making them because I have never stuck to really making it work. I have also realized that most resolutions are made of should:
I should start exercsisng
I should start eating healthy
I should save money
I should read more
I should get more organized
I should go to the gym more
I should appreciate the people n my life more
I should I should I should!
The problem with should is that it is not that urgent for you to take action, enough to change your circumstance. A should has not gotten to the point where you make a decision to change it, you are still comfortable being where you are with your life the way it is. Saying "I should lose weight" is not a real decision to lose weight, because you can still procrastinate, you can still get out of it and you are not ready to really take action on it.
The only time you really make a decision is when you change your should to must!
When something becomes a must, you are going to give it priority, you are going to back it up with action and you will do it, no matter what!
If you are not happy with the way your life is, decide on what it is you want to happen in your life. Make a decision today to work towards it, make a plan and take action towards your goals.
Do you want things to change in your life? Then make that decision!
If you want change, if you want your life to be better, if you want your life to be greater than it is, if you want to be happier, then you have to be willing to pay the price. You have to be willing to make that decision and commit to it, and you have to be willing to work at it every day of your life, until you get to where you need to be.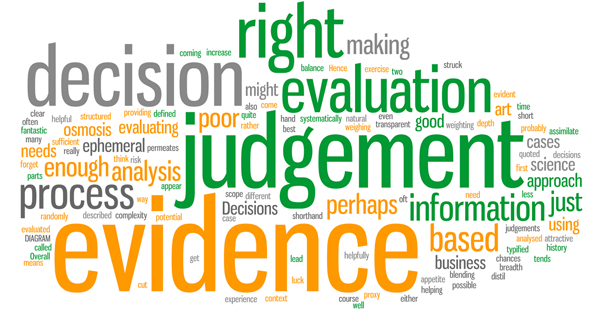 So, let me ask you, what do you want to change in your life? Make your list. Do it now, don't put it off any longer!